The largest Finnish CLT factory HOISKO officially open
helmikuu 17, 2017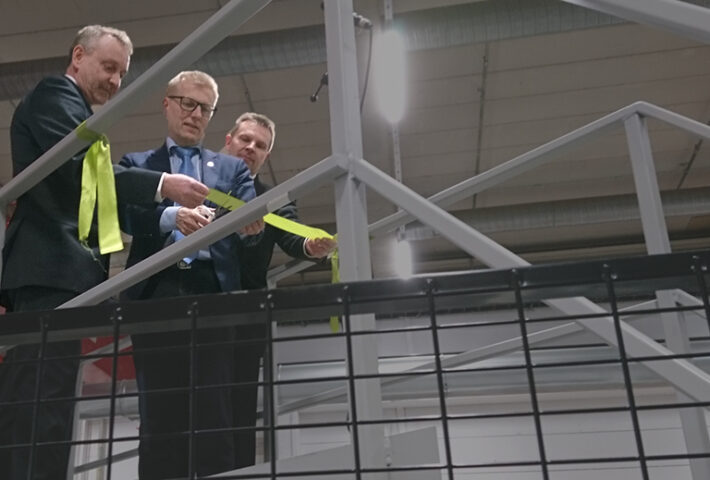 "The new HOISKO CLT factory is a great example of local economic recovery"
praised the Finnish Minister of Agriculture and the Environment Kimmo Tiilikainen in the factory opening speech on Tuesday. Tiilikainen complimented public and private sectors' co-operation after Alajärvi facing abrupt structural change. The upcoming adjustments in the national fire safety and energy performance regulations taking place in 2018 forward wood usage also in multi-story apartment building construction. In addition, innovative wood usage furthers the governmental aim of making Finland the top country for bioeconomy.
Mikko Tiirola from The Central Union of Agricultural Producers and Forest Owners (MTK) promoted the possibilities of solid wood construction especially from the viewpoint of the climate change prevention. Tiirola appreciated the participation of the local forestry management association Metsänhoitoyhdistys Suomenselkä in the HOISKO value chain as an opening act for the mentioned party in enhancing their product demand.
The official opening ceremony of the HOISKO CLT factory was performed by Minister Tiilikainen. Along with Tiilikainen and Tiirola the speeches were held by the Mayor of Alajärvi Vesa Koivunen, the Federation of the Finnish Enterprises South Ostrobothnia Chairman Anne Niemi and Lasse Heikkilä. CLT Finland CEO Markku Herrala and Chairman Jukka Peltokangas welcomed the guests and Hoisko Elementary School pupils greeted guests with music.