CLT Finland Oy launches a new solid wood building product – HOISKO LOG now accompanies HOISKO CLT
25 marraskuun, 2019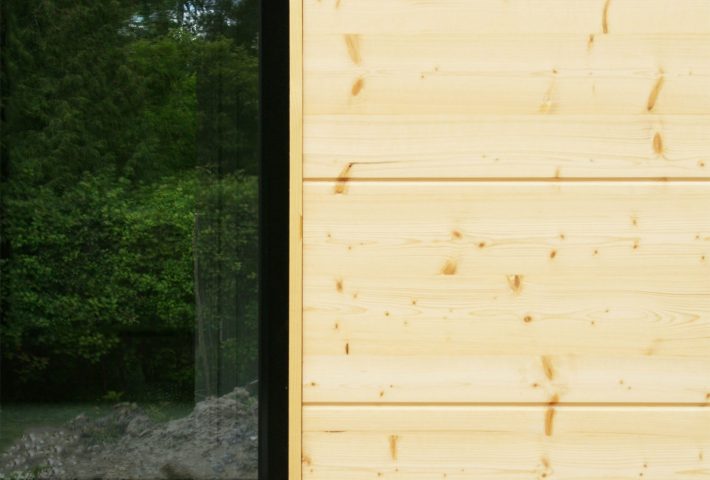 CLT Finland Oy launches a new solid wood building product. The customer has now a chance to choose HOISKO LOG as well as HOISKO CLT for home material.
By height, the new HOISKO LOG has no boundaries – the "Home Size Log" enables choosing the log height according to the wall size, up to 12 meters. Then, the direction is vertical.
A need for the new product comes from the customers willing to build a solid wood frame home but hesitate due to authorities' unfamiliarity with the novel CLT product features. Fire directives, for example, need standardization in most areas.
Positive environmental impacts and the carbon storage feature of wood construction are already known facts. When using Finnish coniferous tree, the responsible forestry as well as the C24 strength and visual classification actualize. However, the home owners' will for environmentally friendly, healthy and safe living is often overruled by the authorities by invoking the unclear directives. As it comes to CLT, the construction directives need clarification although both materials, CLT and log, are the same and familiar solid wood materials.
"Here in HOISKO we now offer the log option as well so the customer decision-making between materials gets easier in multiple ways", Jukka Peltokangas from CLT Finland Oy rejoices. The surface material comes from Finnish spruce or pine with the highest M1 building material emission classification. The HOISKO LOG has a non-settling character and is manufactured with a CLT technique.
For constructors and designers, the diverging building directives of CLT and log may come as a surprise. The inadequate information may thus cause unnecessary rise of construction costs. As a product, HOISKO LOG clarifies the public purchase processes as well.
For more information, please contact:
MR. JUKKA PELTOKANGAS
R & D Director, CLT Finland Oy
tel. + 358 44 351 8641
jukka.peltokangas@hoisko.fi